CaseMe iPhone Xs Max Case Hand-crafted from high quality leather with beautiful stitching, each iPhone X wallet case looks and feels luxurious. This CaseMe iPhone Xs Max wallet folio can store up to 10 credit cards including two ID Picture Slot, 3 pocket for cash ,1 zipper storage coins. Smart design allows you to easily flip the inner holder to access all your cards conveniently.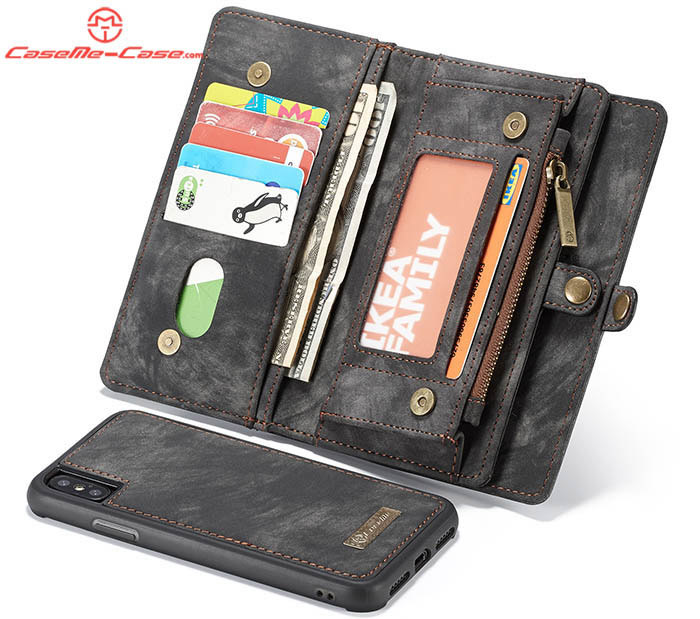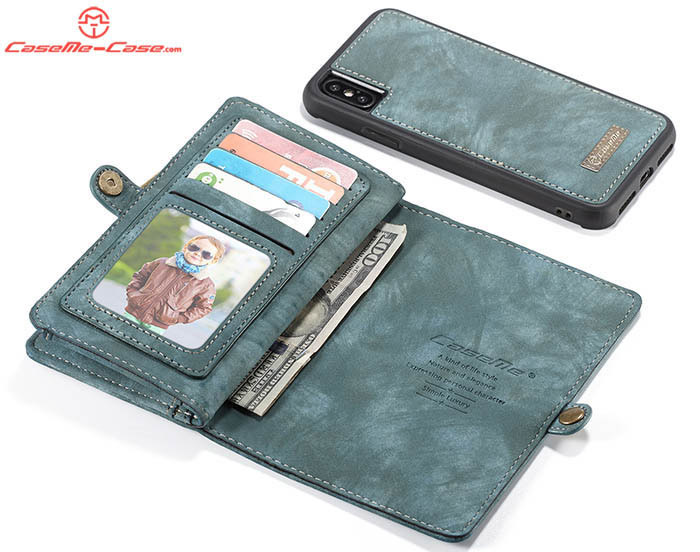 CaseMe iPhone Xs Max Zipper Wallet Case ensures all your cards, money and personal staffs stay inside securely; snap-on button above the case to provide double safety. One transparent window slot for your ID or Photo, 11 cards slots in total, 3 cash holders and 1 zippered wallet. Slim profile, business fashion noble appearance, magnetic suction shell with wallet separation, more convenient to answer the phone.Included card slots and money pocket: carry around your ID, credit and debit cards, and cash without having to take your wallet with you.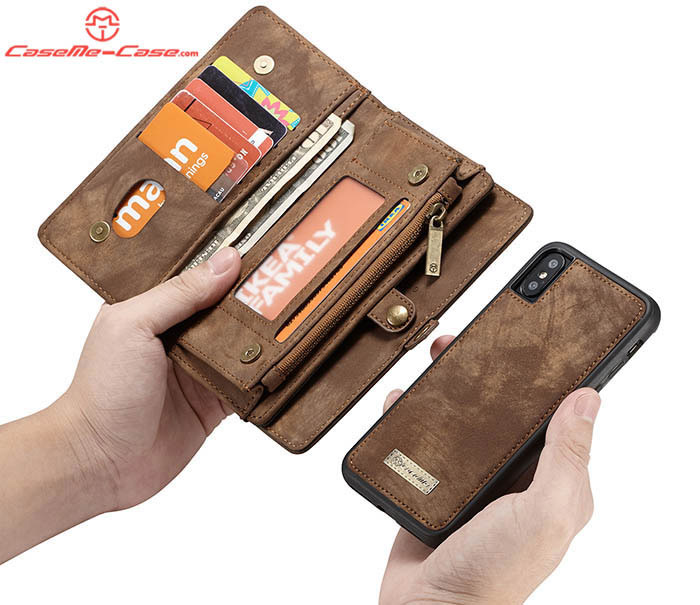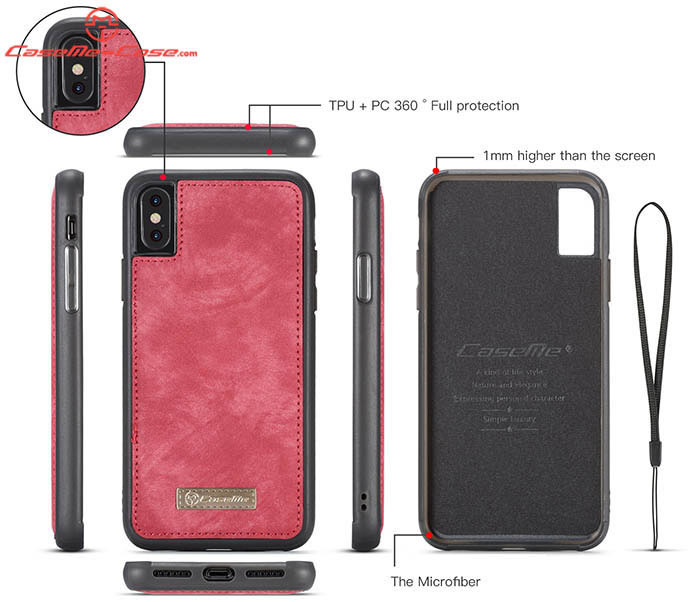 CaseMe iPhone Xs Max Detachable Case magnetically attached inner hard pc shell can be used alone as a slim back shell case to leave the wallet case being a functional purse, perfect fit anti slip premium leather offers progmatism essence. Interior shell and exterior wallet case can be used as combination or can also be used separately by magnet with easy snap on/off operation. The back shell cover could be separated as a simple case to protect your phone,answer calls or take photos.
Buy New iPhone 2018 Case: CaseMe iPhone Xs Max Case, CaseMe iPhone XS Case, CaseMe iPhone XR Case.
Patiko (0)
Rodyk draugams